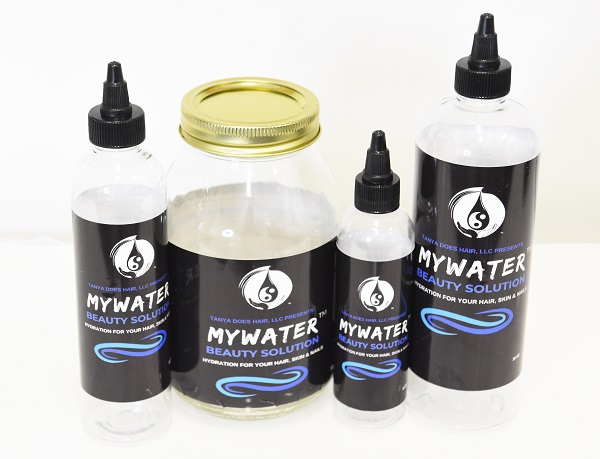 A Fresh New Look, Design and Value
We're re-branding MYWater™ with a fresh new look, design and value.  The same product that cleanses and detangles all hair types also provides instant hydration and holistic care for your skin and nails.  Our new look and design will better describe all the benefits to your hair, skin and nails.
Developed originally as a holistic hair solution, MYWater™ has proven effective on the skin and nails.  For best results on the skin and nails, a spray applicator is recommended.  Beginning on July 1, all new orders of 4 oz., 8 oz., and 16 oz. bottles will include a spray applicator for added value at no additional charge.
MYWater™ Beauty Solution provides a noticeable difference in cleanliness, softness and shine.  We're excited to celebrate all the holistic benefits for healthy hair, skin and nails.